SHOP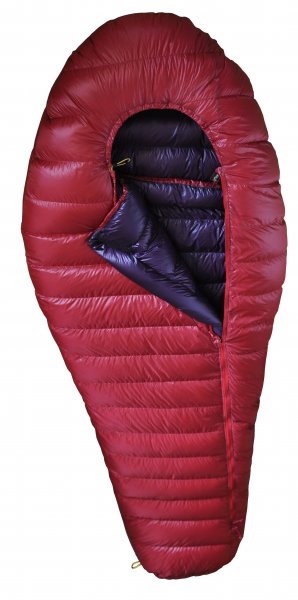 Product Code:
CL-FL-75-SS
Firelight 750
The Firelight 750 is a beautiful, ultralight sleeping bag made by our sister brand Lightwave. Perfect for Himalayan trekking, it keep you warm to fifteen below, yet tips the scales at just over a kilo (1080 g) and packs down to 15 litres. It is filled with 750 g of 900 FP ethically-recovered, Polish goose down - a super high quality that is difficult to find in retail.
These are the last of the original version - it was replaced by the current model which has a Pertex Endurance covering over the foot-box. This is the only difference.
Three lengths are available - short (women), regular (up to 6') and long.
Weight:
1080 g (Medium)
Colour:
Sunset Red/Berry Purple
Fill:
750 g of 900 fillpower (EU) Polish goose down (Medium)
Shell:
15 d nylon micro ripstop, 30 g/m²
Lining:
15 d nylon micro ripstop 30 g/m²
Baffles:
Slant box wall throughout
Double zip baffle
Side seam baffle
Zip:
Full length #3 YKK zip
Sizes:
Short (left zip)
Medium (left zip)
Long (left zip)
Packed size:
35 cm x 24 cm Ø 15.8 litres)
Made In:
Poland
Shop Type: